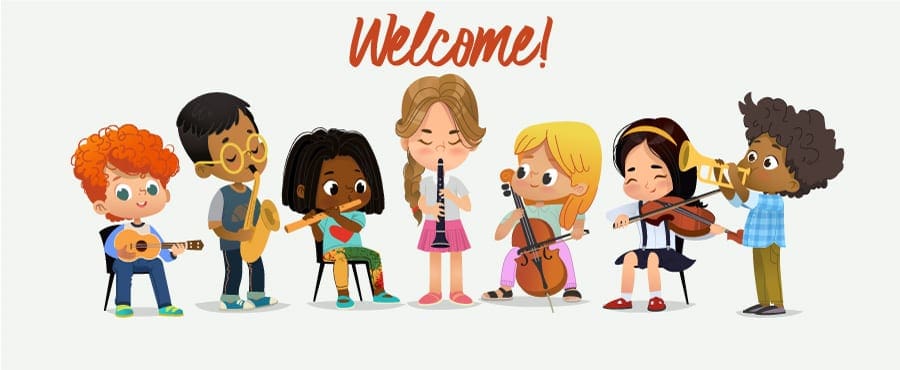 2020-21 Fanfare Class Schedule
Classes Now In Session – Limited Slots Still Available! Register Now!
NOTE: While all classes will be offered online only in September, those marked with an asterisk (*) will be transitioned to on-site/in-person when COVID conditions permit, possibly as early as October, and following GISD transition to onsite.
Our weekly, live, online music lessons give students a way to keep their learning going in the safety and comfort of your own home.
Fanfare! Lutheran Music Academy is proud to offer interactive online classes to take the joy of music beyond the classroom and into your home. Your child gets to meet with their teacher and classmates for a truly interactive and engaging experience.
And for those preferring an onsite class, we will transition some classes to meet at our facility possibly as soon as October, or when conditions permit, following the lead of GISD and the Galveston County Health District. Parents will then have the option of their children either continuing to attend online, or to transition to onsite. For those classes that resume onsite, Fanfare will observe best practices for safety protocols, distancing and sanitizing. Parents of students attending onsite classes at Fanfare will be required to read and sign the "Protocols and Policy for COVID-19 Safety" Fanfare document.
If your child is a new Fanfare music student, please click on this link to see what book or other materials s/he will need for classes.
Register today – your child won't miss a beat with our live interactive online classes!
WHAT IS REQUIRED TO COMPLETE YOUR REGISTRATION
Your registration is not complete until you have:
Used the online Registration below to select your classes. Even if you are not paying online, you must click on "Checkout" and "Place Order" in order for your class selections to be sent to Director and placed on schedule.
Paid for your classes. Payment can be made with your debit or credit card, or may be mailed to: Fanfare, 2415 Winnie, Galveston, TX 77550 – or may also be dropped off in person by placing check or cash in a sealed envelope church office mail slot between 9am-4pm at 2415 Winnie (First Lutheran Church office).
Signed the Registration Agreement form
Signed the Medical Emergency form for each child
Downloaded the REMIND app to your cellphone (or computer) to receive our Fanfare announcements
And finally,

DON'T FORGET TO ACTUALLY CHOOSE YOUR SPECIFIC CLASSES!

Scroll down below to the

"SELECT YOUR CLASSES" section

and then complete your CHECKOUT. You may pay immediately online with your debit/credit card, or you may select to pay in person or mail in your check.
WHAT YOU NEED FOR ONLINE MUSIC LESSONS
Click here to see our STUDENT SET-UP CHECKLIST FOR ONLINE MUSIC LESSONS.
WHAT YOU CAN EXPECT FROM YOUR ONLINE MUSIC LESSONS
Our teachers work with students at various levels, including beginners; students do not need to have had previous music study
Fanfare teachers have taught over 300 lessons online and represent over 90 years of total teaching experience
Your teacher will assign specific areas to focus on between lessons in your practice times
Please register here for our ongoing Classes! Payment options are: cash, check, credit card, or PayPal.
TUITION: $50 per month, with multi class discounts available!
IMPORTANT!
First payment due by day before student's first class.
Registration will not be considered final until:
(1) Parent has completed/initialed (a) rules form and (b) medical emergency form.
(2) Parent has downloaded the free Remind app, required for all school year communications.
If you have any questions, please send an email to Director@FanfareLMA.com.
Instrument Purchase and Rental
Your child will need his or her own instrument, for classes and for daily practice in between their weekly lessons. Fanfare has a few instruments available to borrow for a minimum deposit, on a first come, first served basis, but numbers are very limited. There are many options for instrument rental or purchase but here are a few:
Piano/keyboard – Beginners do not necessarily require a full-sized acoustic piano, which is generally quite expensive. For at least the first two years of study, a portable keyboard will suffice. Make sure the one you purchase has normal sized-keys of standard width (not the mini-sized keys), and preferably 61 keys (or up to the full 88 keys). There are various options available for new piano keyboards including those listed below. For more economical option, occasionally thrift stores will have used acoustic pianos for very low prices, needing only tuning. Also pawn shops and online forums such as Facebook Marketplace sometimes have good deals on keyboards.
Music & Arts – https://stores.musicarts.com/webster?source=LGOA5LKBTarget
https://www.target.com/p/casio-ctk-2500-portable-keyboard-black/-/A-13726497
Amazon – https://www.amazon.com/dp/B07Q3VFB8F/
VIOLIN – Purchasing or renting a first violin is best done at the store since violins come in different sizes: 1/4, 1/2, 3/4 and full sized; so your child will need to be measured for the most suitable size. Many of the online violins selling for less than $300 are poorly made and impossible to stay tuned.Recommended for either rental or purchase is:
Lisle Violin Shop https://www.violins.com/
Music & Arts https://stores.musicarts.com/webster?source=LGOA5LKB
GUITAR – There are many options for new guitars, a couple of which are listed below. As with keyboards, often good used guitars can be found at pawn shops or online forums such as Facebook Marketplace. Similar to violin, if your child is small, you will need a student-sized, half-sized or 3/4 sized guitar. Guitar Center
https://stores.guitarcenter.com/clear-lake?source=4SOSWXXN
Target https://www.target.com/p/lyons-classroom-guitar/-/A-75499223?preselect=75505268#lnk=sametab
Amazon https://www.amazon.com/dp/B07FHZC61S/
WIND INSTRUMENTS – As with the violin, you'll find that brass and woodwind instruments (trumpet, trombone, clarinet, flute etc) are often more affordable for rental, as the ones found for purchase at lowest online prices are generally poorly made and difficult to play. Occasionally suitable used wind instruments can be found at pawn shops or on online forums such as Facebook Marketplace. Rental (or purchase) option is:
Music and Arts https://www.musicarts.com/rentals
DRUMS
And either of these two:
Select Your Classes
Use the online Registration below to select your classes. Even if you are not paying online, you must click on "Checkout" and "Place Order" in order for your class selections to be sent to Director and placed on schedule.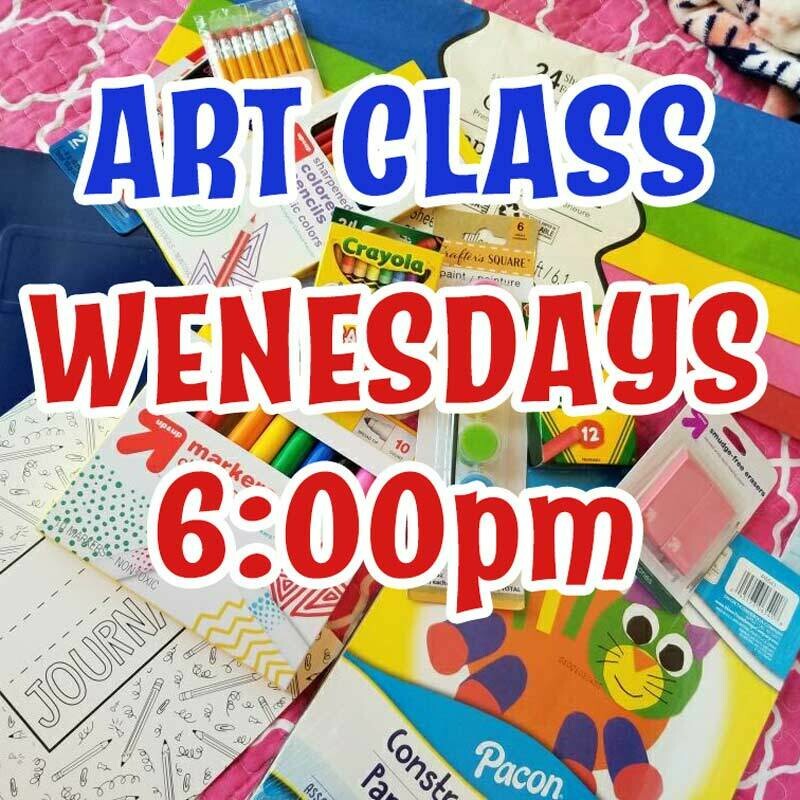 * * COUPONS AVAILABLE * *
ONLY 1 coupon may be used at checkout!
Here is how to select the right coupon:
OPTION 1: Do You Have More Than 1 Child AND Registering Them For More Than 1 Class?
If you have multiple children and are registering them for more than 1 class then use either:
MULTI2CLASSES, or
MULTI3CLASSES, or
MULTI4CLASSES
OPTION 2: Do You Have Only 1 Child in More Than 1 Class?
If you have only 1 child and are registering for more than 1 class then use either:
2CLASSES, or
3CLASSES, or
4CLASSES