Galveston Music, Art and Dance Lessons
Open Enrollment for 2022-23 – Enroll Today!
---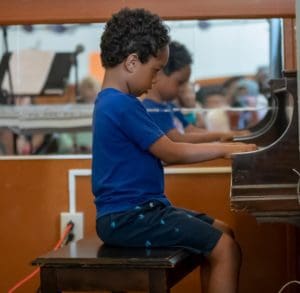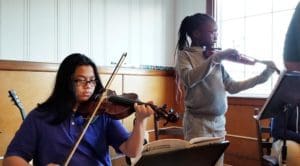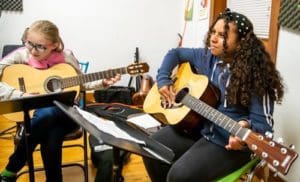 Fanfare classes are now in-person, with some online classes also available.
(1) For in person/onsite classes, Fanfare will continue to observe current, best practices for safety protocols, distancing and sanitizing.
(2) And those preferring live, online music lessons receive a way to keep their learning going in the safety and comfort of their own home. These interactive online classes take the joy of music beyond the classroom and into your home. Your child gets to meet with their teacher and classmates for a truly interactive and engaging experience.
Our teachers work with students at various levels, including beginners; students do not need to have had previous music study.
If your child is a new Fanfare music student, please click on this link to see what book or other materials s/he will need for weekly classes. You may purchase either online or from us in person at Fanfare.
Register today – your child won't miss a beat with either our in person/onsite classes
– OR – our live, interactive online weekly classes!
WHAT IS REQUIRED TO COMPLETE YOUR REGISTRATION
Your registration is not complete until you have:
Used the online Registration to select your classes
OR – Registered in person. IN PERSON REGISTRATION HOURS: Please call in advance before arriving so that we do not miss you; office hours vary. For additional information/questions, please call (409) 762-8477, ext. 2. For enrollment after classes have started, please call to possibly register for any class slots still available
For those registering online who are not paying online, you must click on "Checkout" and "Place Order" in order for your class selections to be sent to Director and placed on schedule
Paid for your classes. Payment can be made with your debit or credit card, or may be mailed to: Fanfare, 2415 Winnie, Galveston, TX 77550 – or may also be dropped off in person by placing check or cash in a sealed envelope church office mail slot between 9am-4pm at 2415 Winnie (First Lutheran Church office)
Limited scholarships available – Contact Ms. Pulliam (409) 762-8477, ext. 2 for availability.
Signed the Registration Agreement form
Signed the Medical Emergency form for each child
Downloaded the REMIND app to your cellphone (or computer) to receive our Fanfare announcements
And finally, DON'T FORGET TO ACTUALLY CHOOSE YOUR SPECIFIC CLASSES!
Scroll down below to the "SELECT YOUR CLASSES" section and then complete your CHECKOUT. You may pay immediately online with your debit/credit card, or you may select to pay in person or mail in your check.
Click here to see our STUDENT SET-UP CHECKLIST FOR ONLINE MUSIC LESSONS
Click here to see our INSTRUMENT PURCHASE AND RENTAL INFORMATION
IMPORTANT!
For IN PERSON classes, first payment is due by the day of the student's first class.
For ONLINE classes, the first payment due by is the day before student's first class.
If you have any questions, please send an email to Director@FanfareLMA.com.
Select Your Classes
Click on the graphic shown below to use the online Registration below to select your camps and classes. Even if you are not paying online, you must click on "Checkout" and "Place Order" in order for your class selections to be sent to Director and placed on schedule.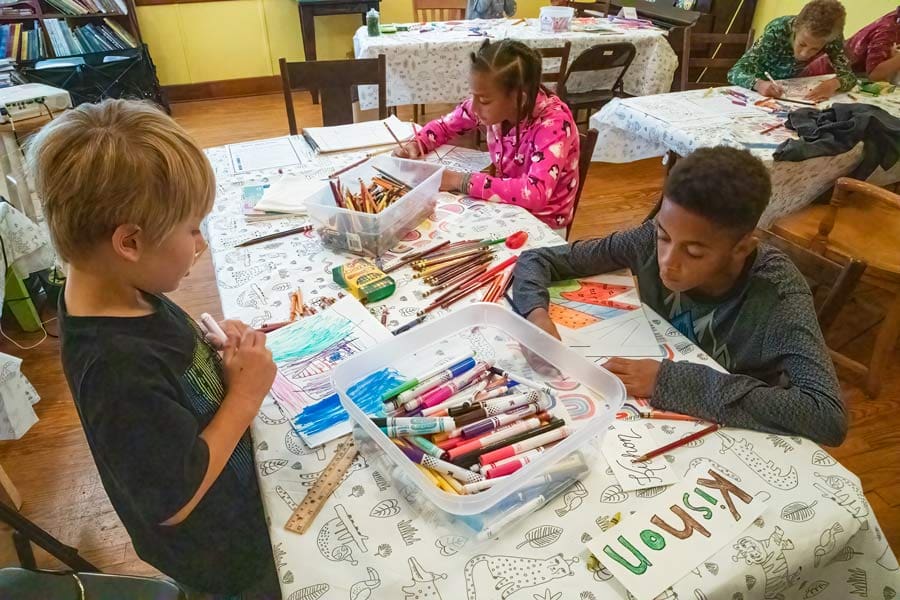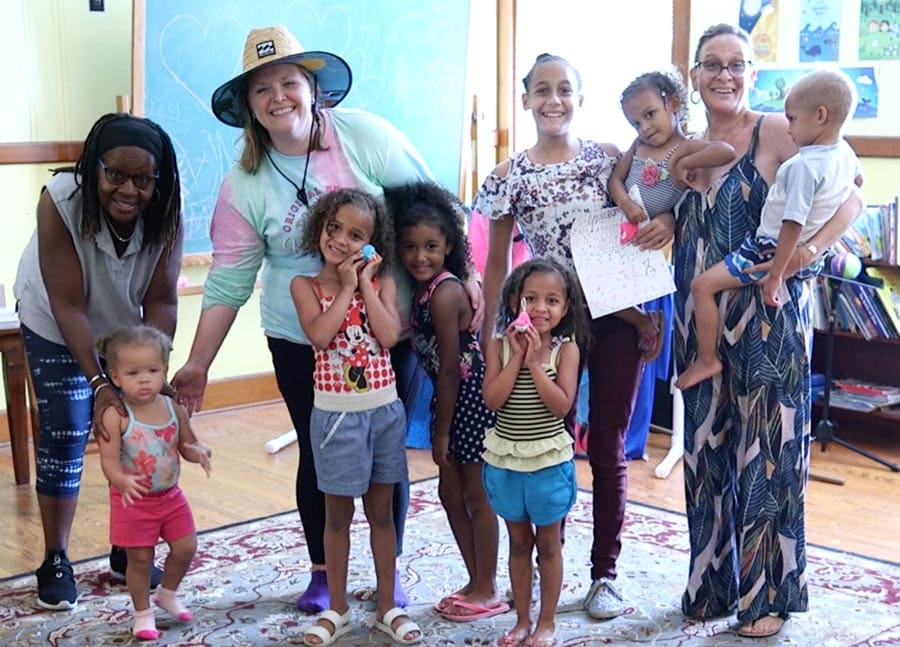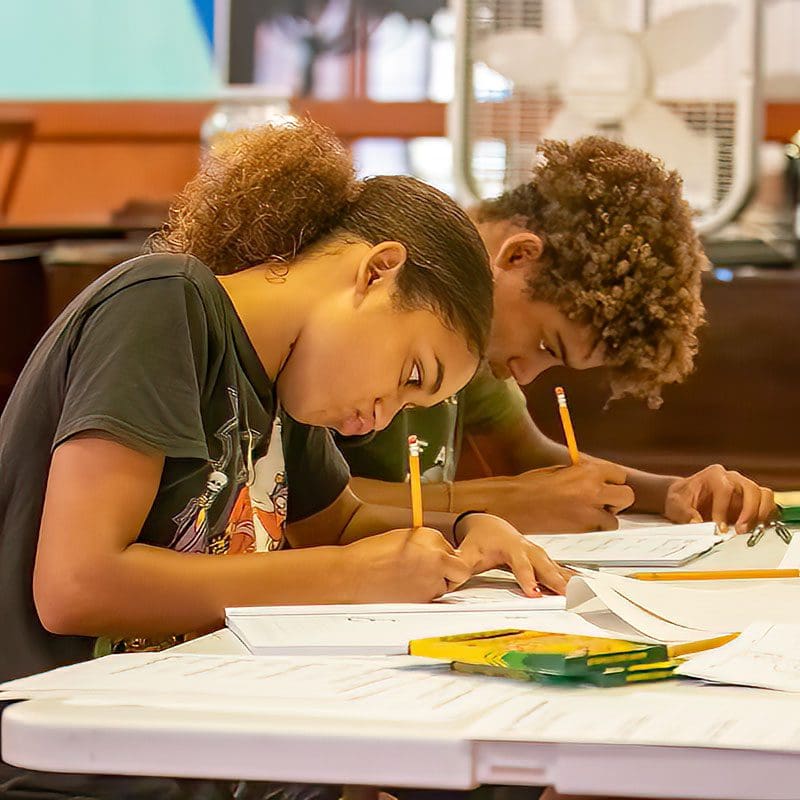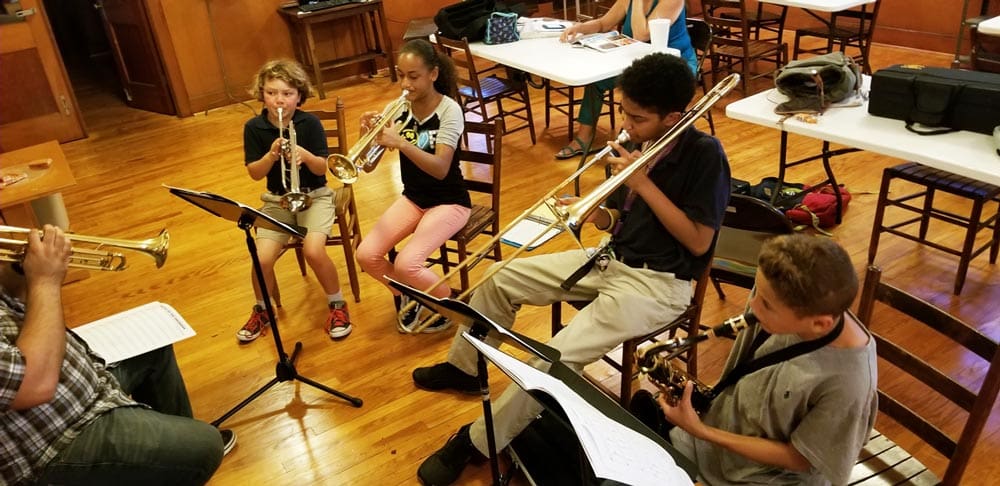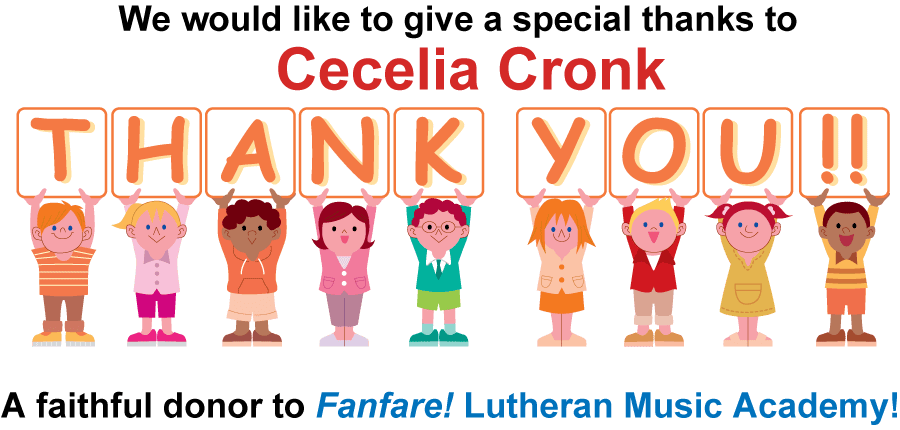 Mission Statement
Fanfare! Lutheran Music Academy is a 501c3 nonprofit with a mission to provide high-quality, low-cost music and the arts education for youth, in a God-honoring environment.