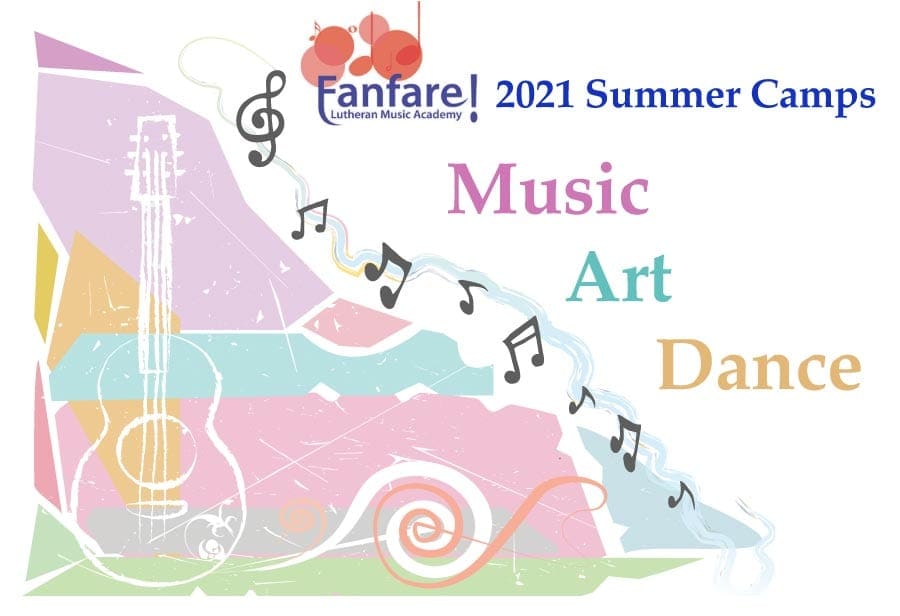 Select Your Classes
REGISTER ONLINE HERE NOW! We are offering both In-Person and Online summer classes.
Use the online Registration below to select your classes. Even if you are not paying online, you must click on "Checkout" and "Place Order" in order for your class selections to be sent to Director and placed on schedule.
If your child is a new Fanfare music student, please click on this link to see what book or other  materials s/he will need for weekly classes only; parents will not need to purchase materials for summer camps.