Students learn a variety of art media here at Fanfare! Lutheran Music Academy.
ART Class: Students learn Elements and Principles of Art, famous artists, and create 3D drawings and sculptures. Collaborative installation for the end of year!
ART Jr Class: Designed for ages 2-5, this class will guide young artists through art projects that allow them to explore different art mediums through sensory activities. Parents are encouraged to attend and join in on the fun!
2022 Fall Class
We learned about abstract artist Kandinsky today and the students tried their own hand learning this format!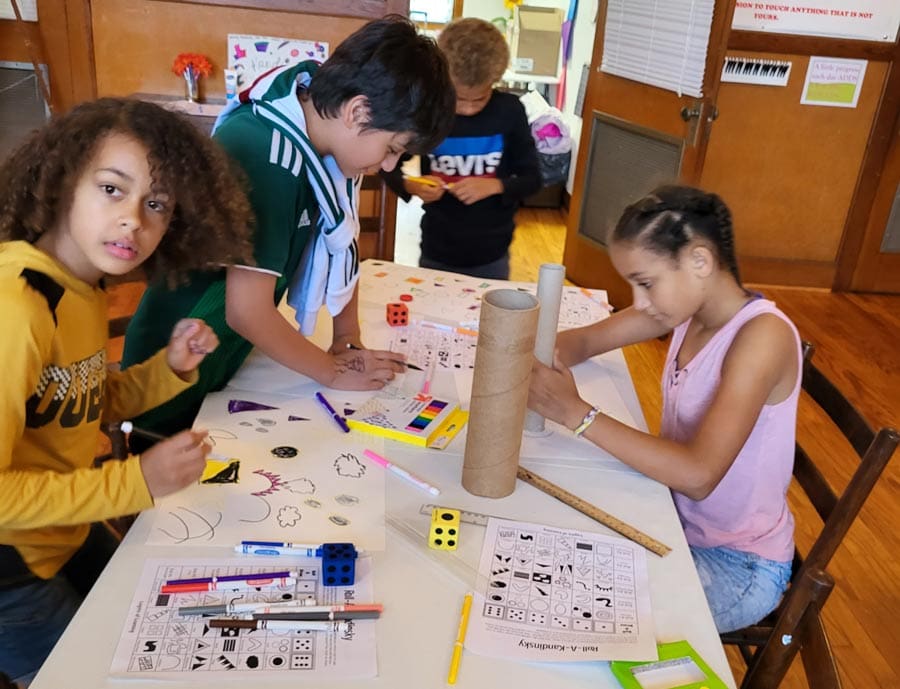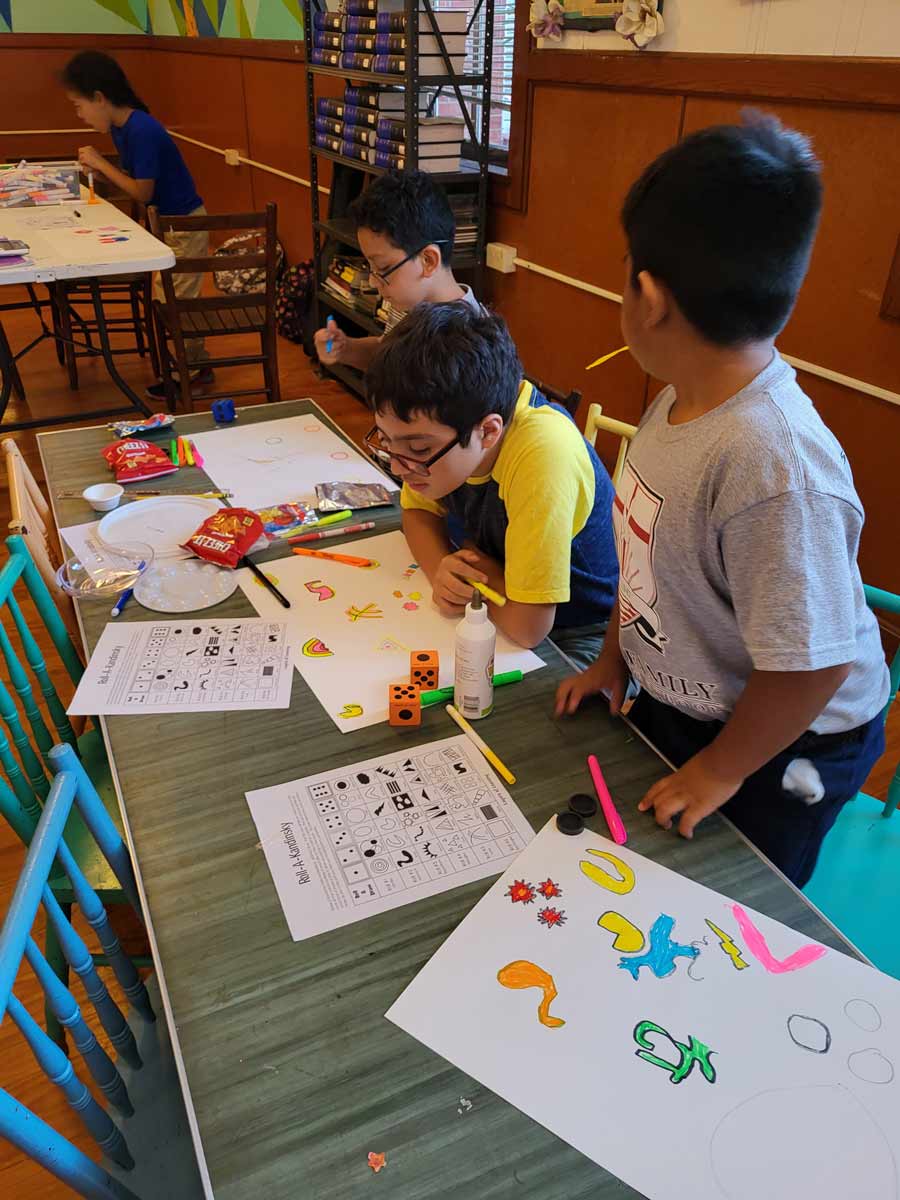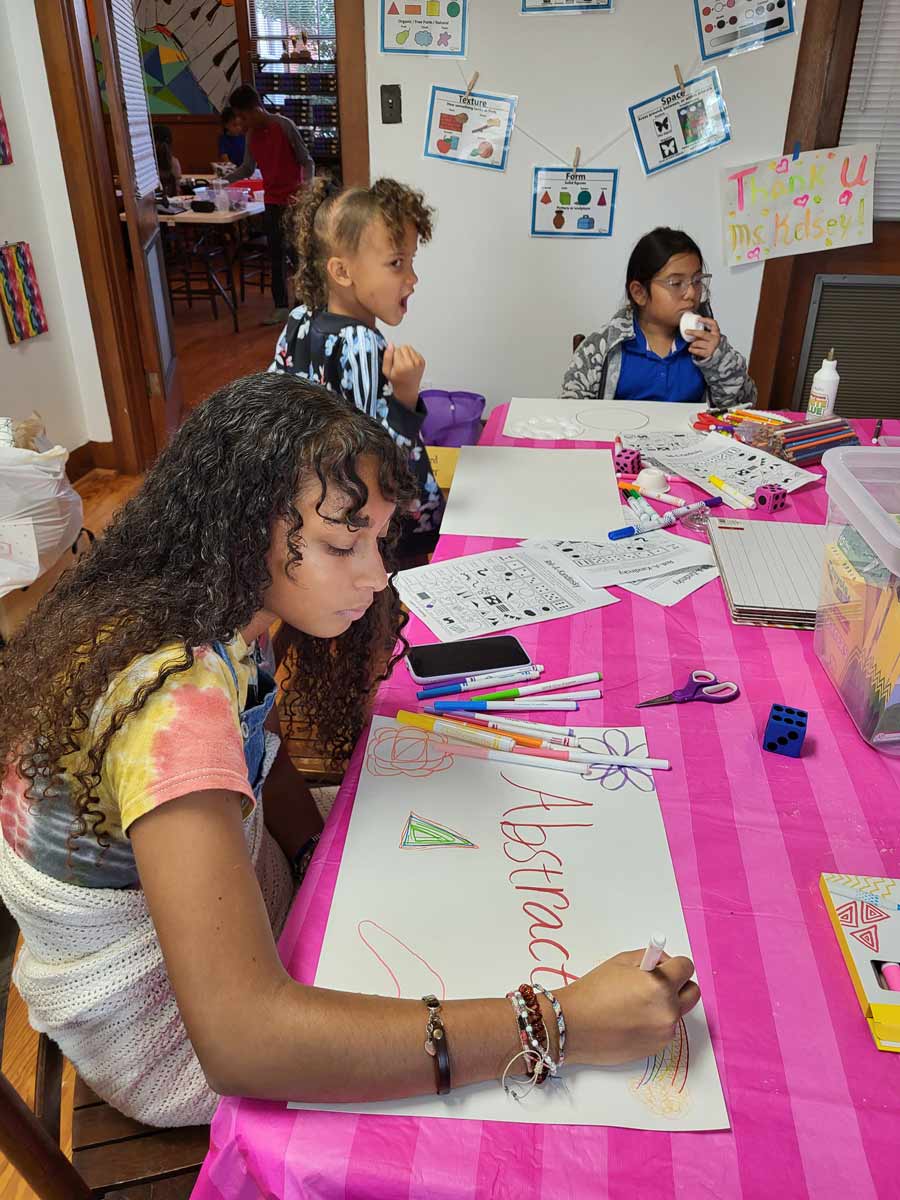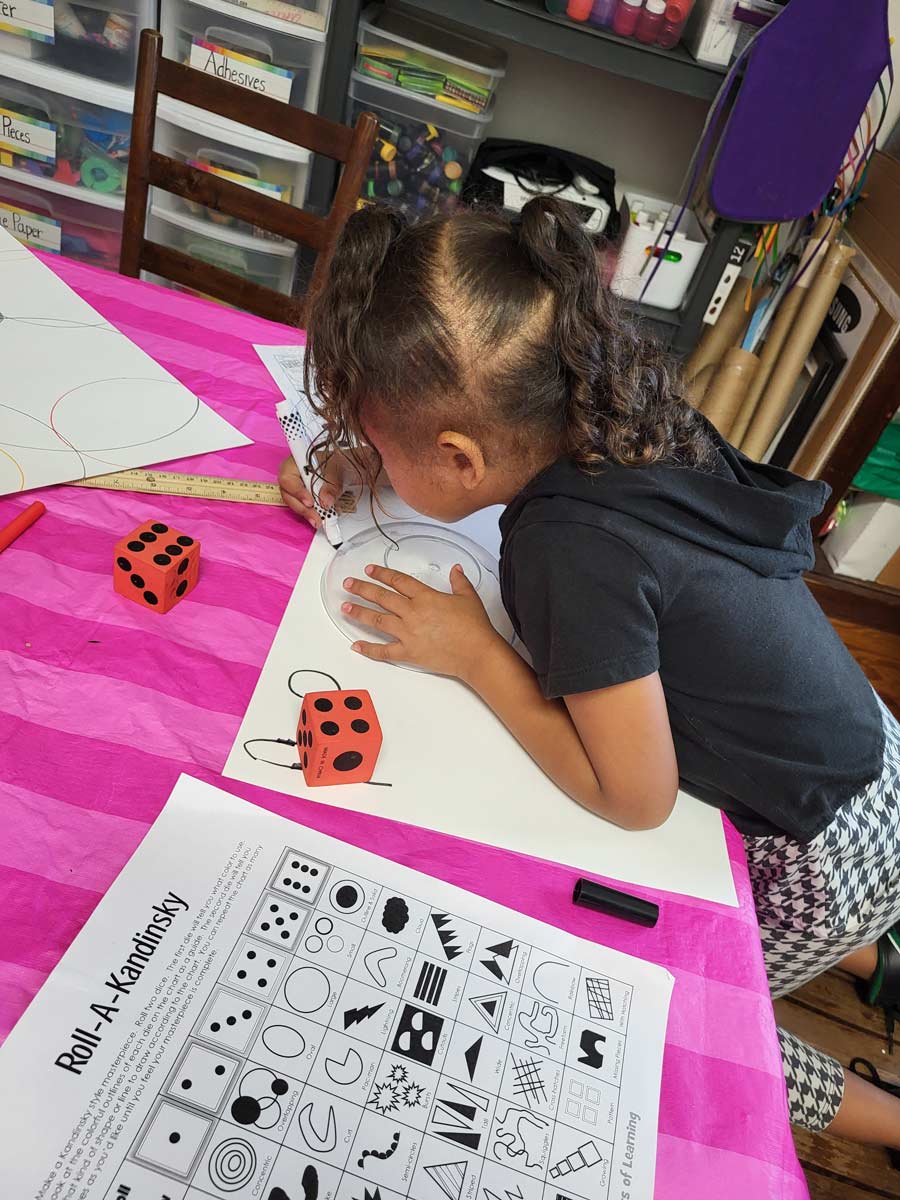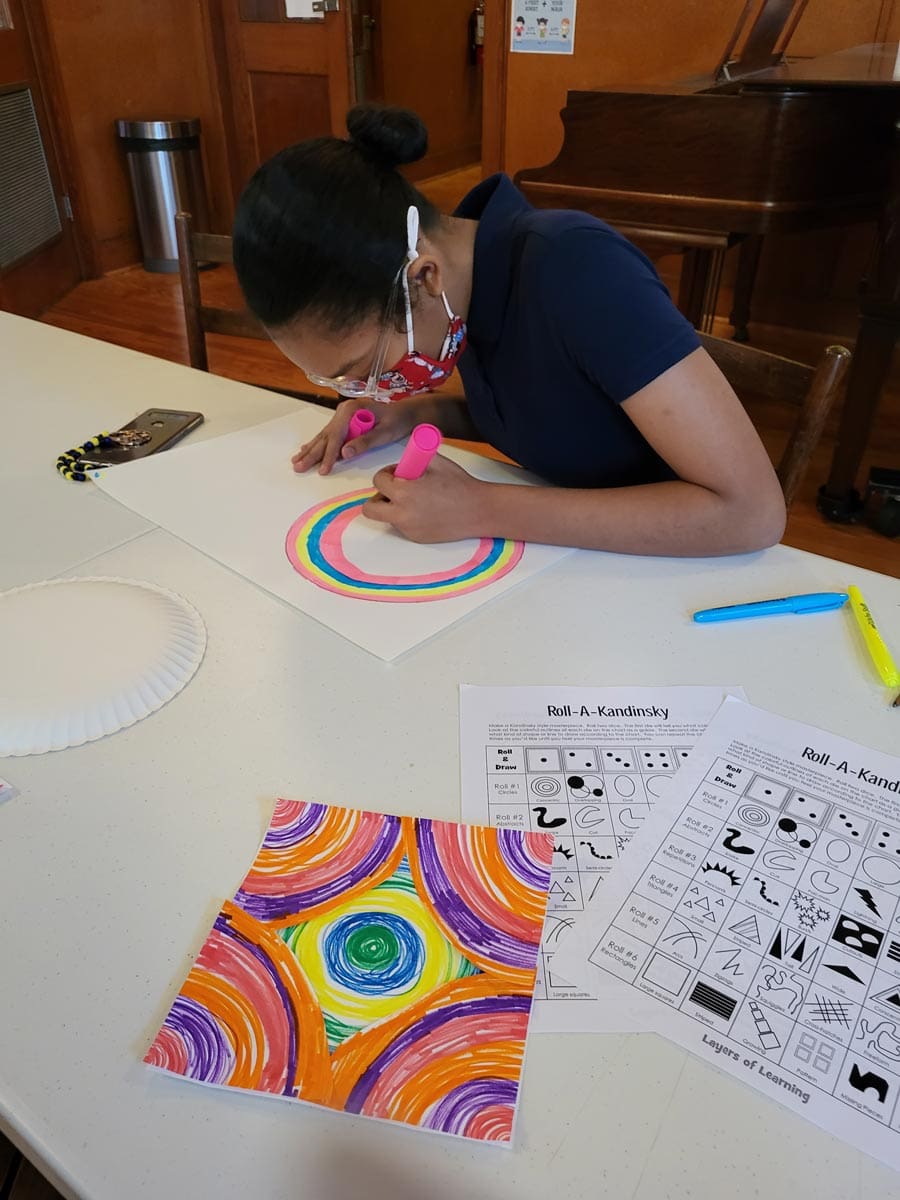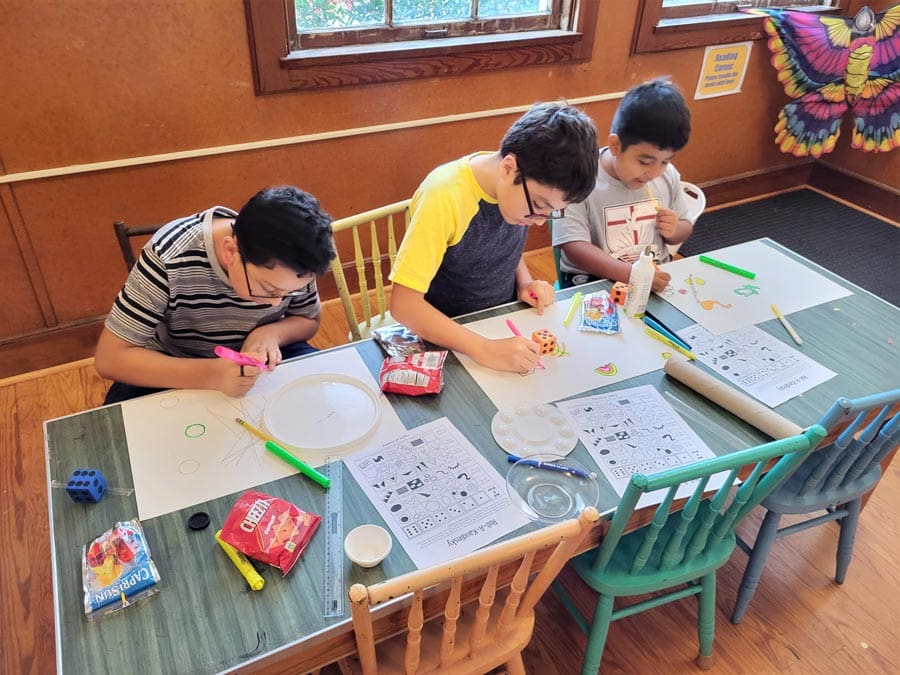 2022 Art Explorers Camp
With Ms. Kelsey, our students travelled through the continents of the world while learning about tradition, music, and art while working in paper craft, clay, paint, oil pastels, printmaking, and more!!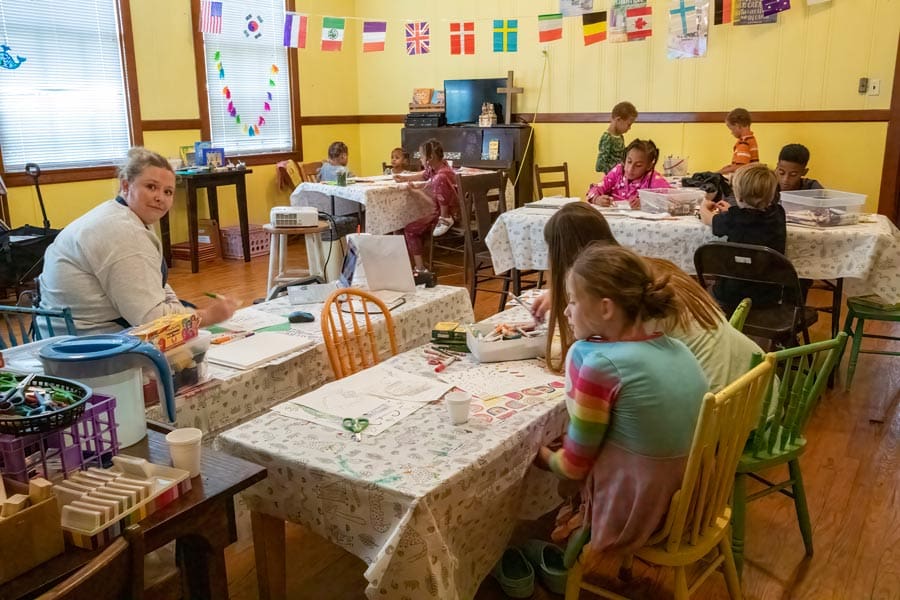 Congratulations To Our Art Students!
Congratulations to our Fanfare art student Kelaiah on winning 1st Place in the 2022 Galveston Art League citywide Seventeenth Annual Youth Juried Competition, in the 5th through 6th Grade division! Also congratulations to Fanfare student Kishon for his Honorable Mention award, and to Keturah for her Honorable Mention in the 9th -12th grade division!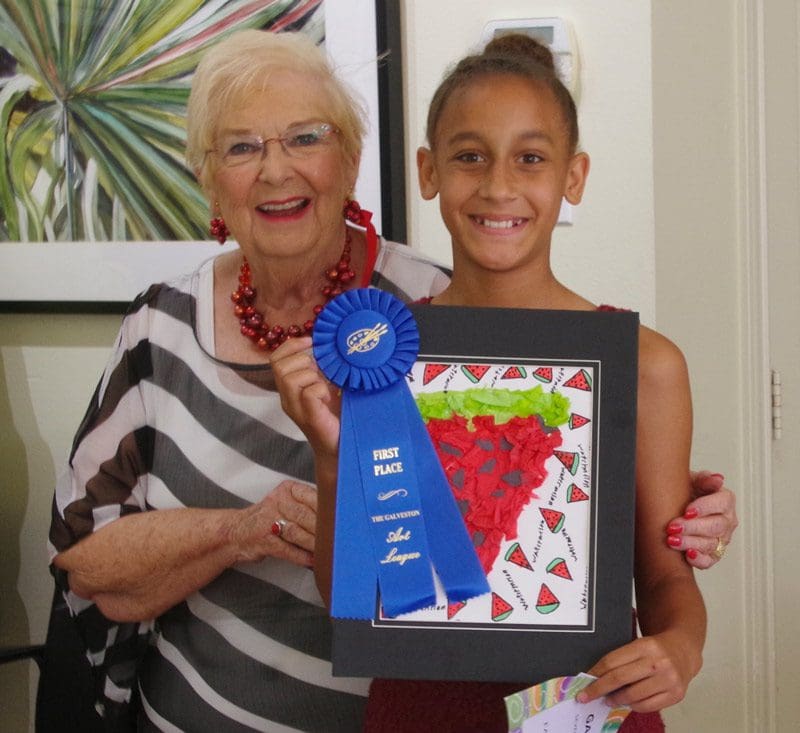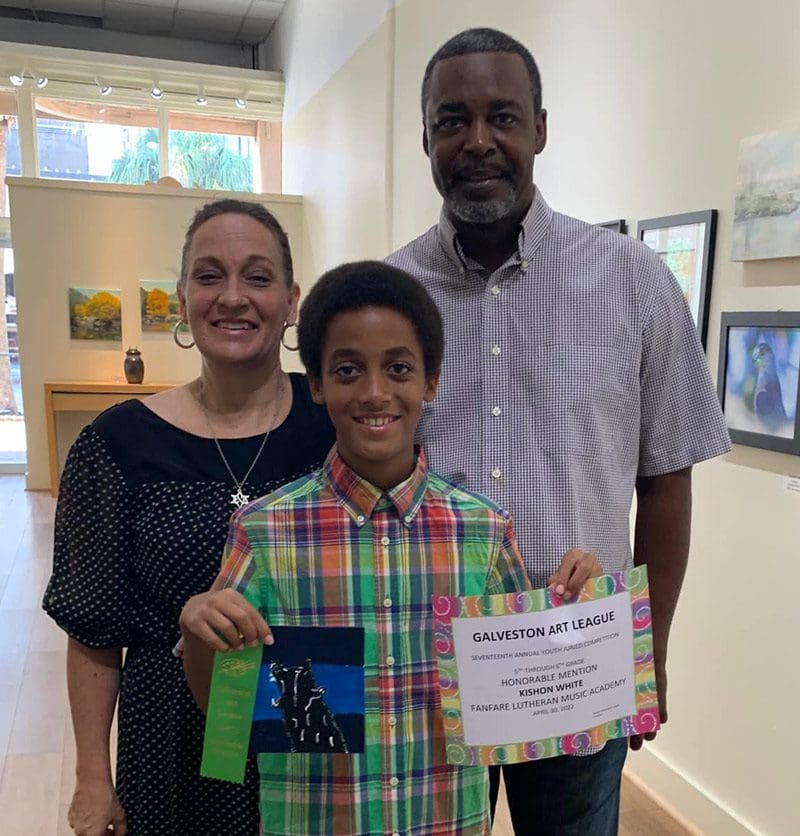 This summer, we are offering 3 Art Camps: Art Explorers Camp (June 13-23), Art Glow Camp (July 5-6), Cursive Writing Camp (July 6-7)! Click To Register Here
2022 Spring Art Work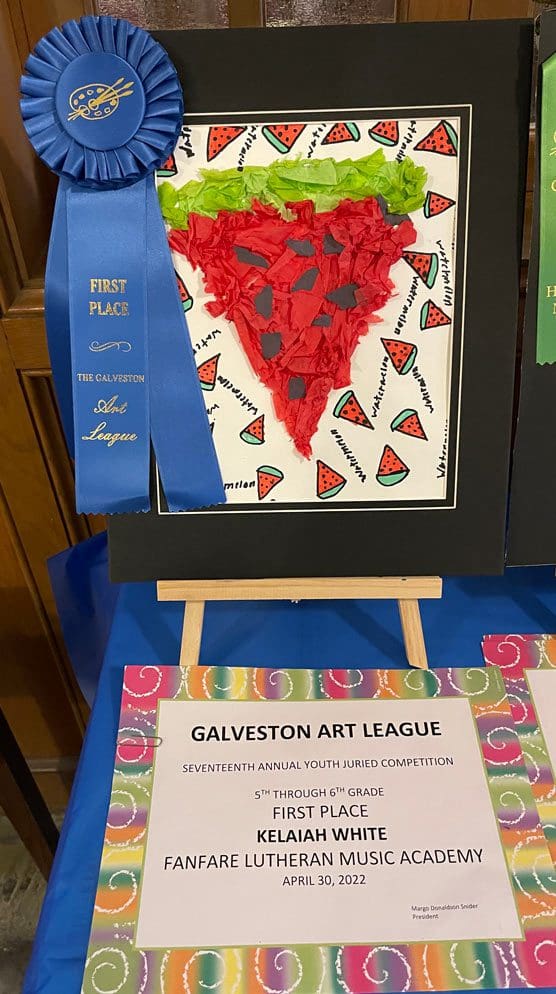 2021 Fall Artwork
Here is our most recent artwork displayed at our Christmas Concert 2021: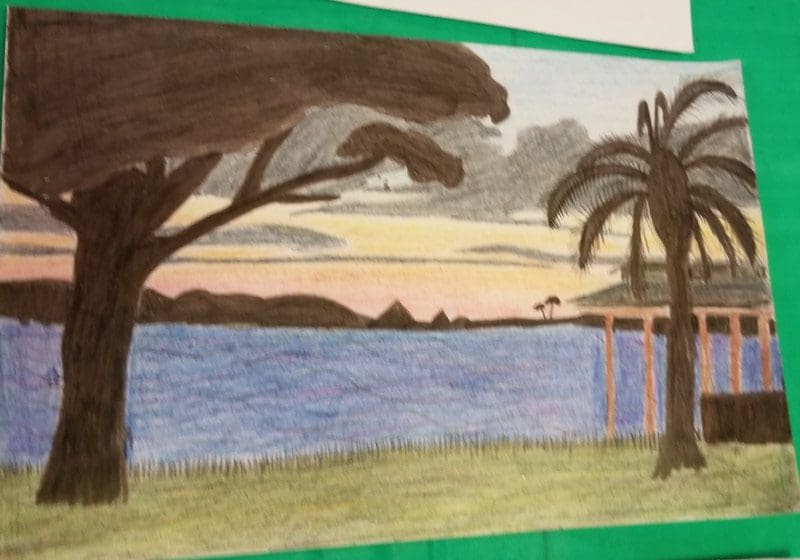 Our students in action: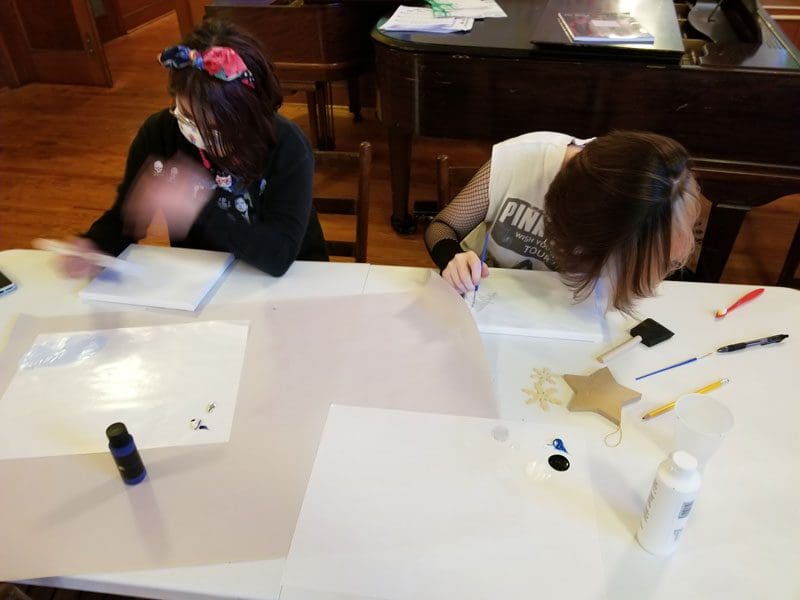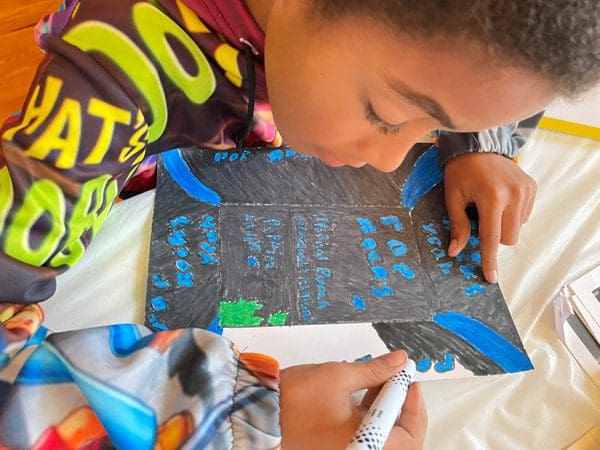 Summer Art Class 2021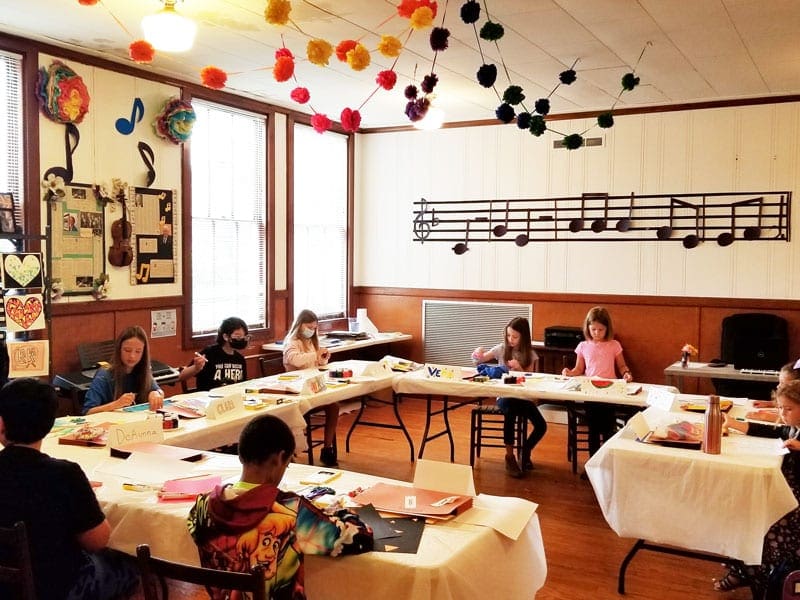 2021 Art Projects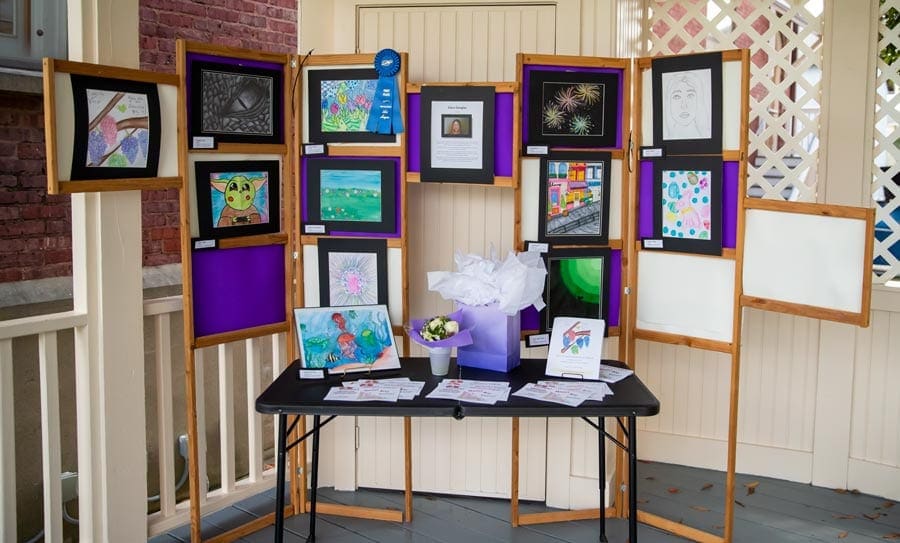 2020 Art Projects
For a beginning of the year 2020 project taught by Kelsey Scheuerman, art students were asked to create a self portrait with their mask. This lesson was inspired by Cassie Stephens. Check out our student's mask portrait!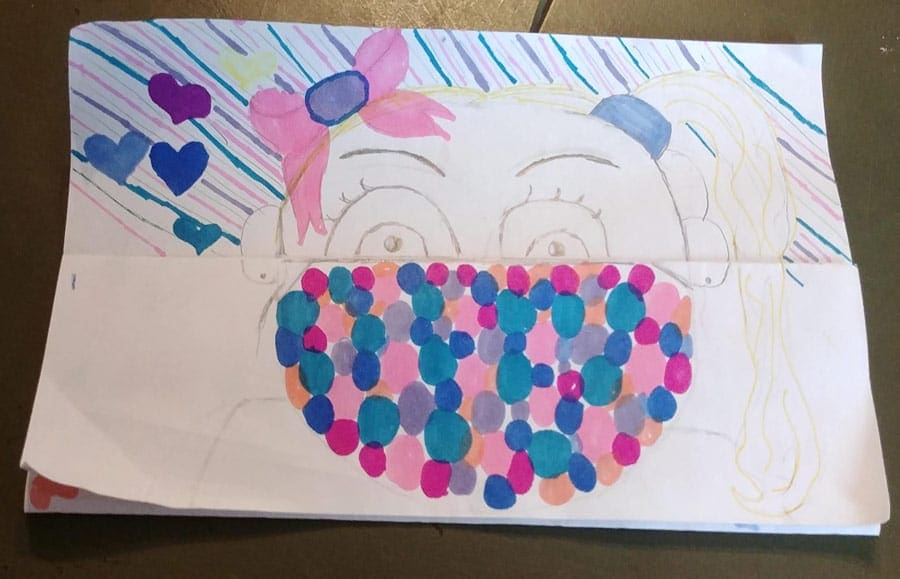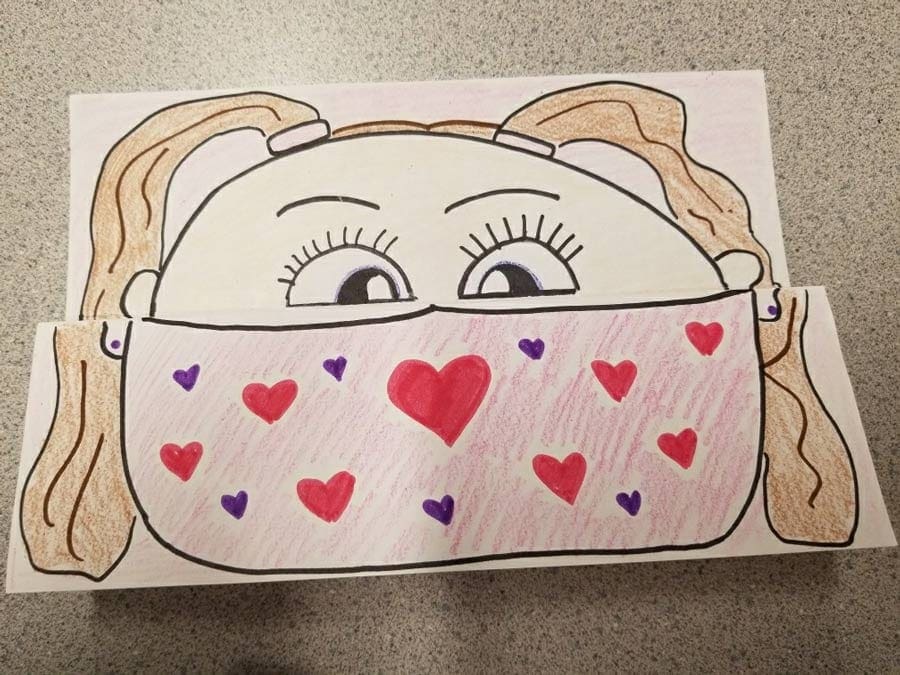 2019 Art Projects