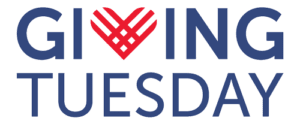 Be a part of the light by making your tax deductible donation TODAY – OR – on #GivingTuesday, November 29, 2022 to Fanfare! Lutheran Music Academy using the PayPal donation button below!
Celebrated on the Tuesday following Thanksgiving (and after the widely recognized shopping events Black Friday and Cyber Monday), #GivingTuesday kicks off the charitable season, when many focus on their holiday and end-of-year giving.
#GivingTuesday is a global day of giving
fueled by the power of social media and collaboration
Fanfare! Lutheran Music Academy helps children see the world as a more beautiful place, a place to fill the gaps where words fail, a place to learn courage and language to say something wonderful to the world through art, music, and drama.